The COVID-19 pandemic has affected everyone. For most people, this is a stressful if not frightening time. Here at Jim Burke Subaru in Birmingham, Alabama, we consider our customers family, and we want to meet every one of our family members' needs. Whether you find yourself struggling with financial burden, needing auto service, facing the end of your lease, or desiring to purchase a new vehicle, Jim Burke Subaru is here to help.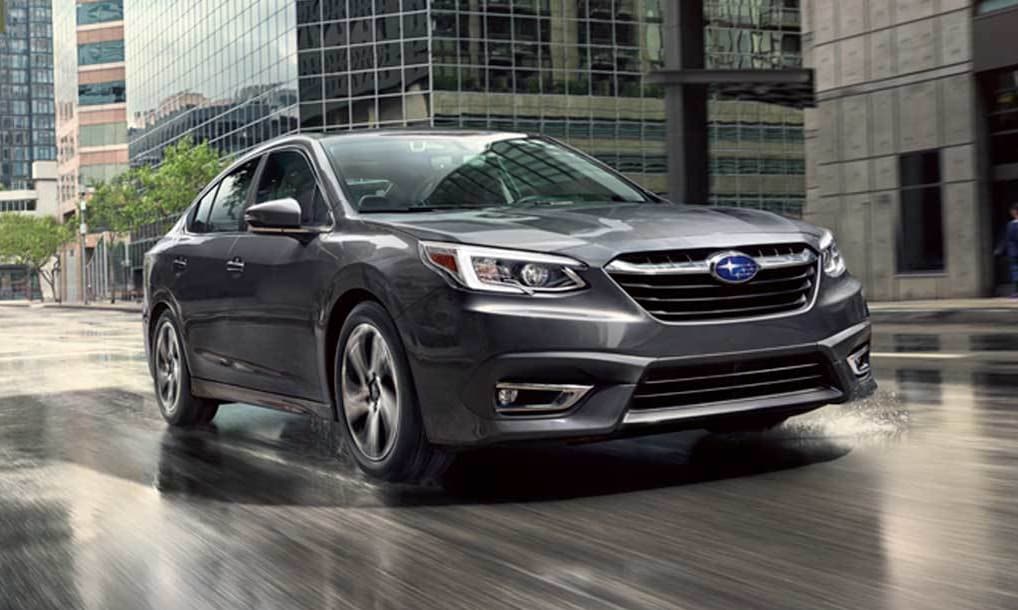 Purchasing or Leasing New Vehicle
Right now is an excellent time to buy a new vehicle. Whether you need a new car or would like to take advantage of one of our Subaru specials, we have made the process as painless as possible. There is no need to visit the dealership. We are bringing the car buying experience to our customers in the Birmingham, AL, area.
Shop new and used vehicles

online at our website, where inventory is updated daily.

Video Walkarounds

are available if you would like to see vehicles on our lot from the comfort of your home. Our sales team understands it is helpful to get a close-up view of a vehicle, even if you can't make it in to the showroom.

Zero Obligation, At-Home Test Drives

are now available! Taking time to go to the dealership can be a hassle even in times of normalcy. Now you can take advantage of our offer to bring a car to you to test drive it yourself. We understand a

new Subaru

is a significant investment. Test driving a car is the best way to get a feel for whether a car is right for you, and we want to make sure you are happy with your purchase.

At-Home Trade Appraisals

are also available now. We will come to your home and let you know what your current car is worth.

At-Home Delivery of your New Car

is also available. Once a final price agreement is reached, we'll bring the final paperwork to you in person, along with your new vehicle.
At Jim Burke Subaru, we want to make the car buying process as easy and smooth as possible. If you have any concerns regarding financing, we are pleased to offer 90-day deferred payment options with Subaru's Deferment Payment Program.
Coming to the End of Your Lease
For Subaru Financial customers who find themselves facing the end of their auto lease, you have two options. You are still able to turn your vehicle back in as usual. However, if you would like to extend your lease, we are offering complimentary six-month lease extensions. No action is necessary. Chase is mailing letters or sending emails with more information.
Subaru Service Center Open & Coming to You
For many of our customers, having a working vehicle is not a luxury, but a necessity, and we want to give you the peace of mind that you are taken care of. Vehicle maintenance is still available at our showroom, or with pickup and drop-off options to save you time and offer added convenience. Schedule your service appointment online, and we can help you in our service center or at your home.
At Jim Burke Subaru, we always place the highest importance on health and safety. During this crisis, we want to ensure our customers that we are following the Center for Disease Control's (CDC) guidelines for social distance, as well as cleaning and sanitizing surfaces, in an effort to keep everyone safe and healthy.
Financial Options
Jim Burke Subaru understands this is a difficult time for many in our community. For anyone having difficulty making payments, there are many options. Chase/Subaru customers can enroll in assistance online or contact a representative for individual care. Deferred payments will be due at the end of your lease or added on at the end of your loan, and there will be no late fees during the extension period.
Jim Burke Subaru in Birmingham is committed to meeting all your vehicle needs, even during the COVID-19 crisis. Whether you are looking to buy or lease a car, we are here to make the process as safe and secure as possible. We value our customers as though they are family, and we want to help in any way possible. If you are facing financial issues, we are here to help. We want to make sure everyone has access to quality auto repairs and other auto needs.
Contact us today with any questions or for further assistance, and please, stay safe out there!
Source: https://www.subaru.com/covid-19