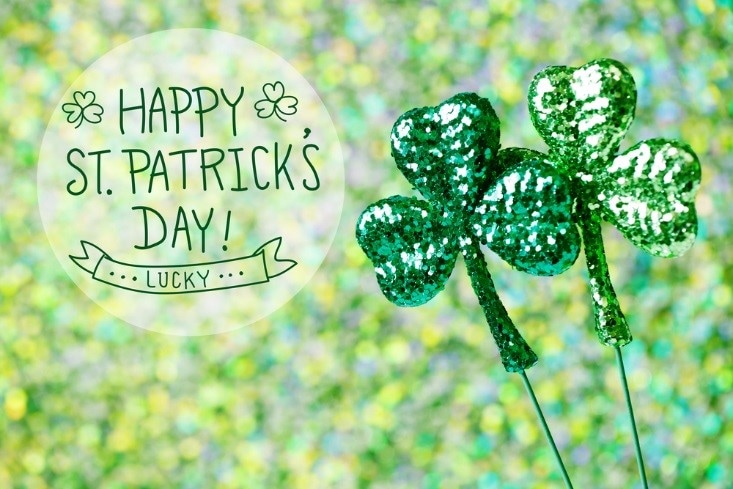 Celebrate 'The Wearing of the Green' at these unique St. Patrick's Day events in Birmingham this year! We've chosen a variety of activities and things to do that will please just about anyone who feels a touch of the leprechaun spirit.
However you choose to celebrate, please do so responsibly. That includes choosing a designated driver who can get you home safely. (And don't forget to thank that driver profusely for sacrificing their St. Patty's Day to keep you safe.)

St. Paddy's Fri. 13th B'ham Thomas Jefferson Tower Paranormal Investigation
No, it's not Halloween, although you might be forgiven for thinking so! You and the Southern Ghost Girls will investigate any goings-on in the Tower. See for yourself what might linger in the basement, lobby, ballroom, and halls of this venerated former hotel. Dress up in your favorite Roaring '20s or St. Patrick's Day costumes and prepare to be surprised.
There will be special "spooky" drinks and foods available for purchase if you begin to feel a little shaky.
When:
On Friday the 13th (of course) from 7:00 PM – 10:00 PM.
Where:
Thomas Jefferson Tower, 1623 2nd Avenue North, Birmingham.
Cost:
The tickets for the investigation are $30.00 each. (The thrills and chills are free!)

St. Patrick's Murder Mystery Dinner Theater
This dinner theater is murder! That's right, it's mayhem amidst the wine barrels when Corbin Farms Winery hosts this ghastly St. Patrick's Day event.
When:
The mayhem will occur from 6:30 PM to around 9:30 PM on Friday, March 13 and Saturday, March 14, 2020.
Where:
The diabolical deed will take place at the winery, 800 Highway 87 in Calera.
Cost:
Tickets are $52.55 and include an Irish-themed 3-course dinner with wine, an evening of dastardly fun, fees, taxes, and gratuity.

Lucky's St. Patrick's Day Crawl
Crawl With Us is organizing Lucky's St. Patrick's Day Crawl in Birmingham. This fabulous event is full of fun, free 'welcome' drinks, additional discounted food and drinks, waived cover charges, a free lucky badge on a lanyard, and professional photographers. There's even a St. Patrick's Day costume contest featuring a $500.00 prize.
When:
The Crawl takes place on Saturday, March 14, 2020. Check-in is from 4 PM - 6 PM, but the Crawl takes place until 10 PM and is followed by 2 hours of after-party fun. Just make sure you've had your fill by midnight.
Where:
You'll start at Nana Funks, 708 29th Street South in Birmingham.
Cost:
The cost for the Crawl and all the goodies is just $20.00.

Homewood Rotary's St. Patrick's Event
Join the Homewood Rotary Club in providing scholarships for Homewood High School students. Enjoy the fun with foot-tapping Irish & Scottish music from the band Hooley, delicious food and drinks, and both live & silent auctions. Amongst the many other great prizes is a trip to Ireland. Hurá!
When:
This fundraiser will take place on Tuesday, March 17, 2020, from 5:30 to 8:30 PM.
Where:
Feel good about joining the fun at SoHo Social, 1830 29th Avenue South #160, Homewood, AL.
Cost:
Tickets are $40.00 each and include two drink tickets.
---
Wear your best greenest green this St. Paddy's Day in Birmingham. And if you've had your eye on a Subaru Ascent, acting as the designated driver for your group could be just the excuse you've been looking for to buy one. Head to our Birmingham Subaru dealership to view our spring deals on the Ascent and our other new Subaru vehicles for sale. Or just call Jim Burke Subaru at (205) 588-6281 to schedule a test drive.