The growing popularity of online car shopping over the past few months has many buyers wondering: Is Carvana a better option than the dealership? Purchasing a car is a big decision, so paying for your new vehicle before having the chance to check it out in person can be scary. Here are some big reasons why buying a car through a dealership is still the best car buying option.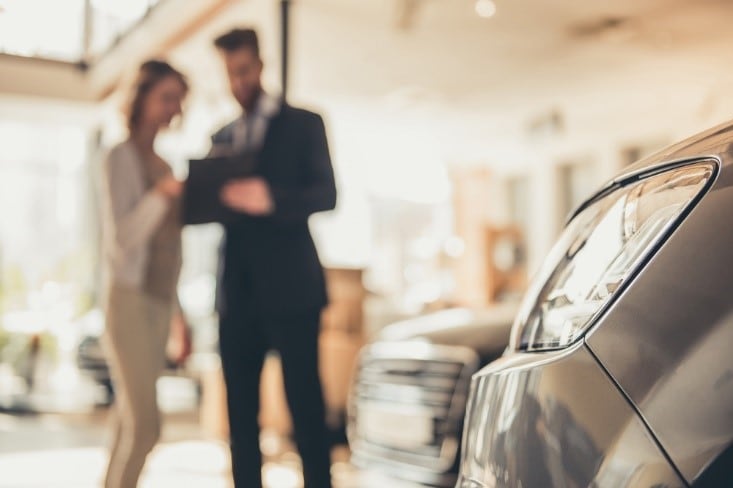 1. Dealerships Offer the Same Conveniences as Carvana
While the traditional trip of browsing cars at the lot is still a popular preference, many car dealerships are also offering online buying options, contactless test driving, and home delivery services.
As one of the best Subaru dealers in Birmingham, we proudly offer these convenient buying options to allow you to shop and have your new ride in your driveway, on your schedule. At Jim Burke Subaru, we want you to have a stress-free car shopping experience so you can begin enjoying your new ride faster.
2. Personalized Service
Dealerships now offer online buying options, but they haven't given up on providing you with the personalized service you desire. That's a big differentiator between car dealers and Carvana. When working with a dealership, you'll have a direct contact to answer questions and help you before, during, and after the sale. While Carvana offers responsive customer service to customers, the personal connection you make when shopping at a dealership near you supersedes virtual-only contact.
At Jim Burke Subaru, we don't just think of our customers as just another number; we build friendships and relationships that are long-lasting.
3. Upfront Inspection
When shopping online for a vehicle, you may not notice minor scratches or dents in the photos, and you will not know of any odors until the car is delivered or you pick it up. Finding these issues after committing to the new-to-you vehicle may be a deal breaker, which ends up costing you more time starting your car search from scratch.
While Carvana offers a 7-day money-back guarantee on its vehicles, the return process can take up to several weeks, especially if you don't live near a Carvana vending machine location. This means you will wait even longer before you can enjoy a new ride.
When shopping at your local vehicle dealership, you can check out the vehicle closely to make an informed purchase decision and enjoy your new ride the same day.
4. Haggle-Free Pricing isn't Always the Best Deal
Haggling with car dealers is a big turn-off for some car shoppers, which may be why some are turning to online used car dealerships like Carvana. With their convenient haggle-free pricing, the price you see is the price you pay. However, this doesn't always mean you will get the best deal on your new ride.
When purchasing from a dealership, you can often negotiate the upfront price to match or beat the online prices of comparable vehicles. Also, a good car dealership will offer incentives or rebates that make the deal even sweeter. Check out our pre-owned Subaru deals in Birmingham and compare the prices to those of comparable models online.
5. Being Covered After the Sale
While Carvana offers a limited 100 day/4,189 mile "Worry-Free Guarantee" in addition to any standard manufacturer warranty, after the day or mileage restrictions are passed, you are responsible for taking care of any vehicle issues. That is unless you opted to purchase one of their costly extended warranty plans.
On the other hand, dealerships offer certified pre-owned vehicles that include coverage by the vehicle manufacturer. For example, the Subaru Certified Pre-Owned program includes 7-year/100,000-mile powertrain coverage with a $0 deductible. And when you pair that with a trade-in, you're getting an excellent value on a used vehicle.
Trust Jim Burke Subaru in Birmingham
Considering shopping local? We think that's an excellent idea. Not only will you get a more personalized experience by visiting your dealership, but you'll also get to enjoy the fun part of car shopping: The test drive!
For shoppers in Birmingham, we invite you to visit our
new Subaru dealership
and
used car lot at 1301 5th Avenue North
. Our dedicated
sales professionals and auto service team
are here to make your car buying process relaxing and simple.
Contact us
at 888-703-2709 to let us help you find the Subaru of your dreams.