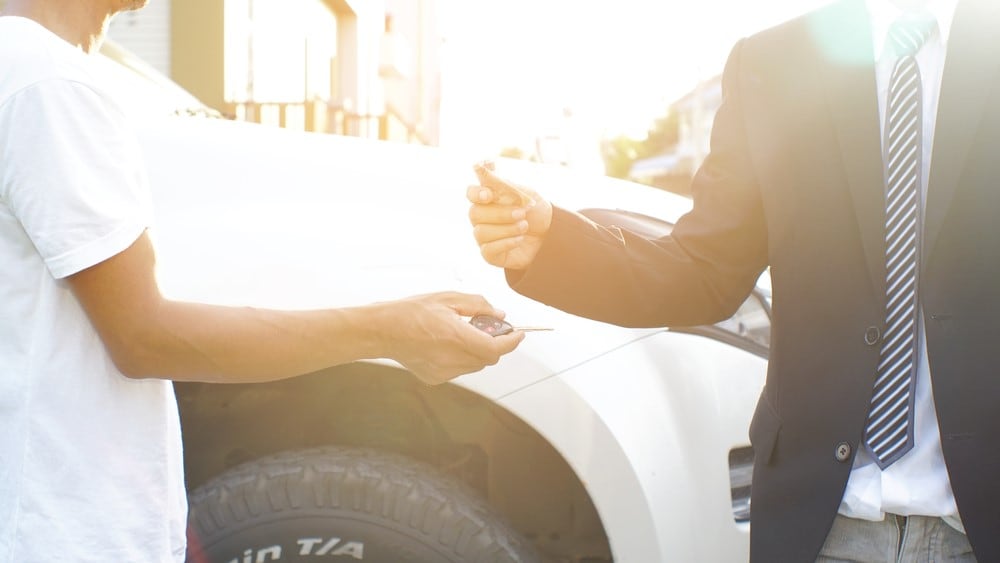 Do you sell your car or trade it in? You value your time and the convenience factor, so you choose to trade your vehicle into a dealership – smart. Selling your car to a dealer is far simpler and more convenient than selling it privately.
But trader-inner beware! A car swap can be done correctly and incorrectly! Here are 5 smart ways you can get the most money out of your vehicle when trading it into a used car lot near you.
1. Time the Market
Timing when to trade your vehicle can be difficult, but not impossible. Take the year 2021 as an example.
After a tumultuous 2020, we began seeing a lot of demand for vehicles in 2021. Unfortunately, the auto industry was unable to supply enough vehicles to meet that demand. (The production, or lack thereof, of superconductor computer chips shuttered manufacturing plants left and right.)
Shoppers opted for pre-owned vehicles instead of new ones, which made it an excellent time to sell or trade in a car for top dollar. In some cases, even 3-year off-lease vehicles were priced at or above their original MSRP! This was a mostly unforeseen outcome of the pandemic.
Some smart shoppers saw this supply-demand issue coming and adjusted their trade-in and buying strategy. For instance, some lessees chose to purchase their leased vehicle at its preset residual value, then sell it and pocket the extra money. Some informed their dealer that they wanted to buy their leased vehicle at its residual value; the dealer came back with offers to buy it from them and gave a discount off another vehicle as a trade-in. The car dealer and shopper were both able to save money.
However, this is an unusual situation. Typically, the best time to trade in a car is between January and June. Used car values are oftentimes higher in the first half of a year, before dropping in the final half. Right around tax time (April) is when trade-in values increase, as there is a higher demand for used vehicles like a 2017 Subaru Outback.
2. Dealers Love Older Used Cars...
With one caveat: If they're maintained well.
Used car dealers like to buy older vehicles that aren't junk. Even though their sales price may be lower than that of a new car, most times these older pre-owned vehicles are sold quickly. (Less overhead. Sales quotas met. More money. All that equates to a happy boss.)
If your vehicle is older than 5 years in age and has been taken care of properly, you should absolutely get a trade-in estimate. You'd be surprised by how much value your vehicle retained since you first purchased it.
How much is your car worth? Get its trade-in value here!
3. Know Your Stuff
Would you go take a test without studying? No. That would be absurd and a waste of everyone's time.
Consider going to the dealership to trade in your vehicle like taking a test. You need to do your research before you even lace up your shoes. Do work on and figure out everything about your vehicle in advance. This includes:
Knowing its resale value (Blue Book, etc.)
Knowing how much you want for it
Knowing how much you'll take for it
Reading about the trade-in process
Knowing your car's history (or getting its vehicle history report)
Getting several trade-in price quotes from other dealers
Checking comparable vehicles and their prices in the dealer's inventory
Putting all your documents and service records together
Making any minor repairs
Removing any aftermarket accessories or parts
Selecting which replacement vehicles you'd like to test drive
Making a statement that you don't really know how much your car is worth puts you at a tremendous disadvantage – and this test isn't graded on a curve. Do your homework.
4. Clean the Car!
Some dealers don't care about the condition of your car. Then again – and this comes from personal experience – salespeople don't want to sit inside a car that basically operates as a four-wheeled landfill. Salespeople are only human, after all.
If you don't do your due diligence by cleaning your car out before a trade-in inspection, appraisers are going to assume you paid the same respect to your vehicle's oil changes, tire rotations, general maintenance. That will result in a trade-in value that's lower than you'd like. Appraisers will certainly deduct money off a trade-in price if the vehicle is filthy.
Read our 10 tips to prolong the life of your car.
5. Be Psychologically Strong
We get it. Selling your car to a dealership, or anyone, can be stressful. If you can, come into the trade-in process with a strong will, clear head, and understanding that
you're
the seller – you make the rules.
It helps to know how trading a vehicle works, either by researching or by doing it several times IRL. Here are some common things to expect during a trade-in:
Silent Walkaround – A salesperson, manager or appraiser will walk around your vehicle and make note, oftentimes disappointingly, of any little issues, from light scratches to large dents.
Test Drive – The appraiser will drive your car, usually by him or herself, to identify any big mechanical or electrical problems and see how well or poorly the car runs. Most test drives won't take more than 5 minutes, but you can request to go with them if you'd like.
The Estimate – Here's a big secret that our bosses don't want us to tell you: Your trade-in price can be negotiated! Whatever the initial estimate is doesn't mean it must end as the final price.
The Negotiation - Always go into the trade-in negotiation knowing what your vehicle should be worth, don't just rely on the appraiser's breakdown. This way you can get the most money for your vehicle trade.
Jim Burke Subaru: We'll Buy Your Car in Birmingham
If you've got a vehicle to sell or swap, bring it to our
Birmingham used car dealership
. We are offering top dollar for vehicle trade-ins
right as we speak
! Simply
request an estimate to trade in your vehicle
or
contact Jim Burke Subaru
at (205) 509-4068 to talk with our used car sales team. We'd be happy to schedule an in-person trade-in appraisal, test drive, or just a time to chit-chat about your preferences.